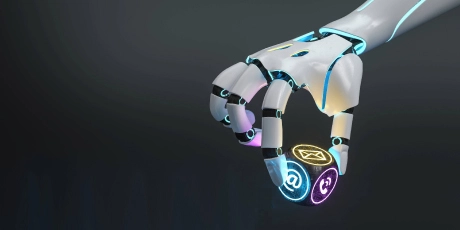 Top Contact Center Trends for 2023
In recent years, Contact Center services have undergone a drastic transformation with the influx of innovative technologies. As a result, businesses across the globe look ahead to enhance their contact center services to stay competitive and grow in the future.
A recent Forrester report suggests that "there will be considerable growth in the global contact center outsourcing market from $339 billion in 2021 to $496 billion by 2027, and the global contact center market is expected to reach a whopping worth of $35.3 billion in the year 2023."
As we set foot into the new year, businesses are eager to know which contact center trends will impact and boost their customer experience and which technology or tools will empower them to gain a competitive edge. With extensive industry research and expert advice, we have summarized the most critical industry trends impacting contact center services in 2023.
Come! Let us jump into the top contact center trends you can implement for your businesses.
1) Regulate your customers with live engagement tools
According to reports by Loyalty360, more than 95% of customers are looking for proactive communication from businesses. To have efficient customer service, you need to focus on three key aspects – Quick response, quick resolution, and knowledgeable service agents. Now modern businesses are applying live engagement tools for proactive communication as customer experience trends.
Increase team productivity - With video call center solutions, you can render immediate customer support, enabling your agents to handle more conversations and improve productivity.
Quick real-time resolution - Identify issues quicker by collecting information with the help of live engagement tools like video chat and co-browsing. Direct chats and collaborative customer browsers will help diagnose the issue quicker and deliver faster solutions.
Better customer experience - Live tools will guide your customers throughout their journey, from awareness, acquisition, and engagement to retention, for making quick decisions that enhance their satisfaction.
2) Deliver contextual support with Omni-channel communication
According to leading research, businesses with omnichannel customer engagement are set to retain more than 89% of their customers. And omnichannel communication delivers better contextual support for customers with a hassle-free, consistent experience across all channels. Customers prefer agents to know their history and have their issues resolved at the earliest. For this, every agent must have access to all the details across all channels to deliver the best customer service. In short, unifying customer communications across channels will help.
Businesses get a better context for their customers
Resolve customer issues more swiftly
Sales agents identify better opportunities for sales future
3) Increase FCR rates with a co-browsing solution
In a recent survey, more than 34% of U.S. respondents have stated that the inability to connect with a live person for support as the prime reason for frustrating customer service experiences. First Call Resolution has become an essential call-centric metric for customer satisfaction. When multiple interactions are involved in getting the right solutions, it diminishes the positivity in customer experiences.
Co-browsing allows agents to address customer queries in the first contact by reducing multiple interactions or call transfers to get the solution for the same issue. This results in improved customer satisfaction and boosts the productivity of the business and agents.
4) Integrate AI into customer conversations
Businesses must guide their customers throughout their interaction journey to achieve optimal customer experience. AI-driven customer journey analytics helps businesses accurately analyze and predict customer behaviours in the future. Predictive analytics helps get expert insights to boost customer experience by assigning suitable agents for specific conversations in an automated manner.
Deploying AI-driven chatbots and making them the first point of contact for 24*7 customer engagement will also help your business deliver quick customer responses. Contact center executives can predict the outcomes and strategize best practices of any specific course of action by investing in AI.
5) Call center automation with self-service tools
Self-service problem-solving methods are an efficient way of handling even the most primary concerns where call center agent support is not compulsory. The self-service resource library will give round-the-clock customer support for the customers as they are now ready to manage the process themselves to find faster solutions and sometimes fix problems independently, even before reaching out to the agent.
By delivering quick solutions to your customers, your contact centers can,
Reduce call volumes for the support team. (More than 45% of companies offering self-service show a decrease in phone calls and an increase in site traffic)
Reduce customer service costs. (Leading reports suggest that enterprises can see a whopping 1 to 3 million dollars in annual savings)
Identify calls with complex issues. (Specific contact center agents will deliver comprehensive solutions)
6) Implement AI for better sentiment analysis
AI voice agents and chatbots can grab more data over every customer interaction, and such conversations can be fed into analytics engines for call center optimization. AI tools use sentiment analysis to speed up the process by identifying the sentiments from an extensive data set even faster than any representative.
With sentiment analysis, you can find out the sentiment score of your contact center agents, which works best when combined with predictive analytics. Even the tone of the customer's expression can be identified with specific keywords in text messages, which helps better manage customer experiences across various touchpoints.
Let's see how sentiment analysis works,
Step 1 - Customer raises a support request through any communication channel such as social media, chat, or email
Step 2 - AI analyses the text expression with the help of the algorithm set for sentiment analysis by capturing the keywords to identify customer emotions
Step 3 - Business rules like setting priority, chat routing, or tags are set based on the sentiment analysis of customers
Step 4 - Agents understand the customer's emotions and render support in a personalized manner to boost the service experience
Sentiment analysis algorithms can help intelligent call handling by connecting the right calls to suitable agents and automating ticket prioritization to enhance agent productivity and deliver satisfied CX.
7) Real-time insights with contact center analytics
Businesses use digital tools to capture their surrounding environment's pulse without needing any manual monitoring. Data analytics help businesses make crucial decisions for intensifying growth in the right direction. Analysing your agent's performance is essential to determine how you can deliver better service standards to customers.
Analytics helps improve decision-making for key business metrics and customer experience, learning customer expectations and gauging customer satisfaction. With the use of advanced analytics, contact centers can build statistical dashboards that can make an impact on their businesses. Displaying such dashboards on user interfaces will help contact center agents receive real-time updates on CX.
8) AI-driven voice bots and IVR (Interactive Voice Response)
IVR systems combined with AI will resolve problems and provide round-the-clock customer service. AI covers many areas, such as NLP and Machine learning techniques that effectively understand statements.
Voice assistants or voice bots are replacing IVRs, and these voice bots identify voice commands easily to respond to queries through voice and text quickly. AI improves the customer service interactions of the modern contact center by ending frustrating queues or long call waits.
9) Connect contact centers with your business systems
Business tools often fail to get accurate customer behaviour data, which also applies to contact centers. To get all the customer data in one place, they need to be connected with business tools like CRM, ERP, or BI systems. For contact centers to deliver a completely satisfying customer experience, you need to integrate business systems to help your agents holistically understand customer expectations.
Contact center - trends, technology, and innovations
The customer service industry is rapidly evolving, and businesses constantly look for innovative ways to deliver personalized customer service. The future of contact centers will be data-centric and more predictive. Contact center trends will engage and support customers in ways enabled by AI technology and live engagement. Contact center agents will be well-equipped with intelligent tools and data-driven intelligence to automate tasks and boost customer satisfaction.
Level up your Contact Center Experience with Sensiple
Businesses need to change their approach toward customer engagement in tandem with trends and innovations in technology. At Sensiple, we help enterprises improve productivity, enhance scalability and enrich their customer experiences. With intelligent cloud-based cognitive capabilities to assist in real-time analysis of interactions and advanced analytics, we equip your contact center to be future-ready and stay ahead of competitors in the market.
WordPress Blog Page Link
https://blog.sensiple.com/2023/01/11/top-contact-center-trends-for-2023