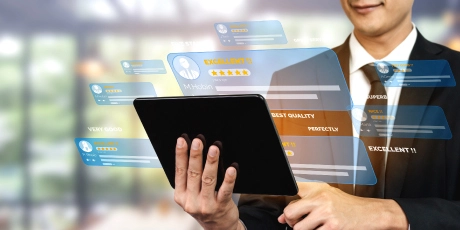 Revolutionizing Customer Experiences: The Power of Contact Centers
A Contact Center is the nerve center of any organization, devoted to orchestrating diverse customer communications. It is the beating heart, designed to seamlessly manage and facilitate interactions between customers and the organization. This modernized hub embraces digital advancements, responding across a multitude of channels—be it the familiar ring of a telephone, the efficiency of email, the immediacy of live chat, or more.
The Contact Center experience is designed with the aim of benefiting both employees and customers. It leverages the expertise of Contact Center agents and self-service platforms within the organization. Central to a Contact Center's function is enhancing the User Experience for customers seeking solutions, optimizing the Employee/Agent Experience for those logging in as agents, streamlining the Admin Experience for administrators managing the Contact Center, and overall, providing a comprehensive Total Experience for the entire organization.
Let's delve into how Contact Centers transform and enhance experiences for everyone involved—ranging from customers to employees and administrators.
Empowering Experiences: The Essence of the Contact Center
At its core, the Contact Center embodies the essence of transformative experiences. These experiences cater to diverse groups, ranging from customers seeking solutions, dedicated employees and agents at the frontline, to the proficient administrators steering the ship. This is no mundane operation—it's an orchestrated ensemble of user experiences, carefully crafted to sow seeds of satisfaction throughout the organization.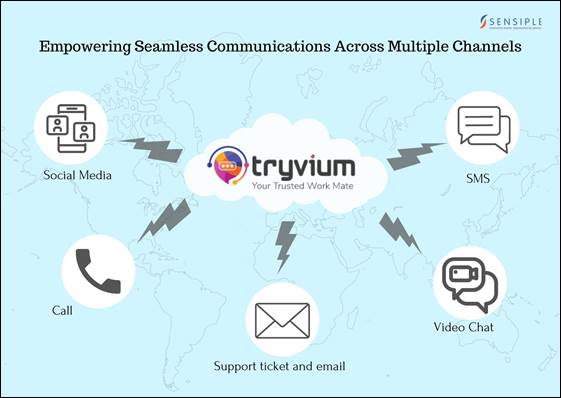 1. Admin Experience: Effortless Navigation through Real-time Insights
Modern Contact Center applications empower administrators and supervisors with invaluable controls, tools, and real-time insights. Here are some pivotal ones:
Real-time Monitoring:
One of the highlights is real-time monitoring, a feature that allows applications to monitor ongoing operations. This includes tracking the number of chats or the calls in queue, availability of agents, the status of ongoing chat sessions, and sentiment score calculated with Smileys (adding an extra layer of advancement. These smileys hold immense power within the contact center. A neutral smiley indicates a balanced conversation, a positive one represents a happy user, and a negative expression signals a user who needs attention.
Admin Privileges:
Admins enjoy a suite of privileges that streamline their roles and enhance their impact. They can review chat transcripts, transfer sessions to specific skill groups, and even disconnect ongoing sessions, optimizing the overall customer journey.
Historical Reports:
A hallmark of modern contact centers is the provision of comprehensive historical reports, offering insights from call reports to video recordings. These reports, customizable for any date range, provide a glimpse into past interactions.
Scheduled Reports:
Scheduled reports can be generated at any interval—daily, monthly, or weekly. They can be stored in designated folders such as SharePoint and OneDrive, or distributed via email for accessibility across the team.
User Management: Tailoring Roles and Skills:
User management gives admins control over user roles, skills, preferred languages, BOT allocation, and more, ensuring tailored interactions that meet users' specific needs.
Skill Group Management: Effortless Skill Configuration:
Admins can effortlessly create and manage skill groups, configuring assignments, BOT setups, chat back configurations, and more.
Enhanced Supervision:
Supervisors are equipped with enhanced tools to stay ahead of the game. Alerts for chat or voice queue traffic notify admins of specific numbers of chats or calls in the queue. The agent rejection alert flags instances where an agent rejects a chat or call. Additionally, the longest chat or voice queue wait time alert offers insights into prolonged wait times, prompting timely action. These alerts are complemented by sound notifications, ensuring no interaction goes unnoticed.
2. User Experience: Navigating the Contact Center Journey
When end-users want to report an issue or get some information or solution, they are greeted by many entryways, each designed to accommodate different preferences. Whether it's a chatbot, voice bot, team's voice channel, or even a traditional phone call, the entries are diverse.
The conversation usually begins in the user's preferred language, and the BOT understands and responds accordingly, making users feel at ease. Sometimes, a banner message pops up to update users about ongoing improvements in the ITSM/HRMS portal and when it will be available. This way, users know if their issue is already known, and they can choose to continue or wait.
If a user wants to report a different issue or know more about an ongoing one, they can stay in the conversation and move forward.
During this self-service conversation, users can easily find what they need. For example, if a user wants to know the current calendar, these bots can help. Even if the HRMS link has a problem, users can still rely on these bots for the right information.
There are times when users don't need to spend their work hours solving an issue. Automatic Software Installation is one of those times. Users just need to ask the Bot to install the software, and it's done automatically in the background.
But let's say a user wants to install the software themselves and get stuck. Features like the Step-by-Step Knowledge Base walkthrough make it easy for the user to complete the task.
In some cases, the Knowledge Base might not have the solution, and the user needs more help. In such instances, the option to connect with a live agent elevates the user experience to the next level.
3. Agent Experience: A Symphony of Expertise
Now, let's shift the spotlight to the agent experience.
Unveiling User Insights:
The agent experience is optimized when agents have insights into the user's history, the nature of their inquiry, and the context of their current and past interactions. This allows agents to understand users better and swiftly resolve their issues.
The main role of an agent is to support the user, whether it's resolving technical issues or performing tasks on their behalf. All of these tasks should ideally happen on a single screen to avoid the need for constant screen toggling. Agents have access to a repository of knowledge base articles that serve as guiding beacons. Everything from closing issues to utilizing ITSM/HRSM tools is at their fingertips.
An agent's confidence in assisting users is bolstered by the factors discussed earlier. However, encountering a user who speaks a different language presents a unique challenge. This is where the translation service, which aids users, takes on a new purpose—it bridges the communication gap between users and agents.
Conclusion: Enhancing Experiences through Contact Centers
In the evolving landscape of customer engagement, Contact Centers stand as the driving force of transformation. They redefine user experiences by seamlessly connecting customers, employees, and administrators. These centers resonate with the symphony of real-time monitoring, user empowerment, and agent excellence. The journey leads users through various entryways, leveraging language understanding and the power of self-service. Agents, armed with valuable insights, become allies in resolving issues and guiding tasks. As a harmonious bridge between languages is built, the Contact Center environment thrives on shaping interactions that leave a lasting impact long after the conversations end. Contact us for more information.
About the Author

Harish K has over 15 years of Contact Centre Platform experience. He has worked in Product Management and Solutioning in Presales and Product Teams focused on product roadmaps and feature enhancements. His key goal as a tryvium product lead was to bring in new prospects by pitching in both Product and Solution, with 34 successful installations worldwide.
WordPress Blog Page Link
https://blog.sensiple.com/2023/08/11/revolutionizing-customer-experiences-the-power-of-contact-centers/